Although this was one of the first few experiments I made in handwoven clothing construction, and it definitely shows its beginner bones, it's one of my favorite projects.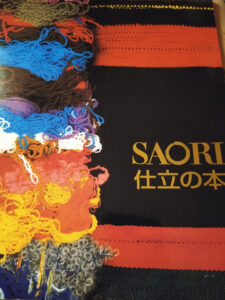 ISBN4-99009761-0
Try Kinokunyia — they ship in
North America!
This is design 12 in the treasure-trove that is SOARI, a volume chock-full of styles created and woven by a women's collective in Japan.