I'm not a fan of fringe, but I like to learn how to do new things, and I had a project in mind that really needed a longish twisted fringe. I also suspected that I might want to make drawstrings or cords in the future, so I ordered a fringe twister made by Fiber Artist Supply Company.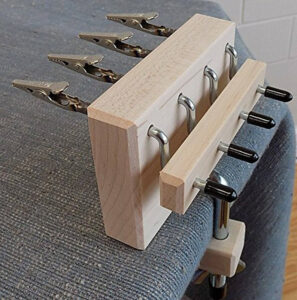 Image from Fiber Arts Supply Co.
This turned out to be an excellent choice.