So I finished weaving the paper towels, but I'm unsatisfied. I don't think they're going to work in any way as paper towels.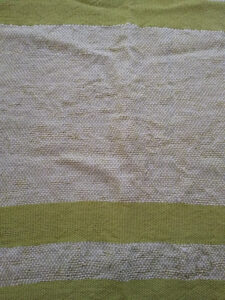 Untreated, just off the loom.
This is partly because I chose to make the cotton swathes broad enough that the textures — the paper Shosenshi and the cotton fiber — are too disparate to work well together when used in this way; they absorb differently, and they're a little difficult to handle.